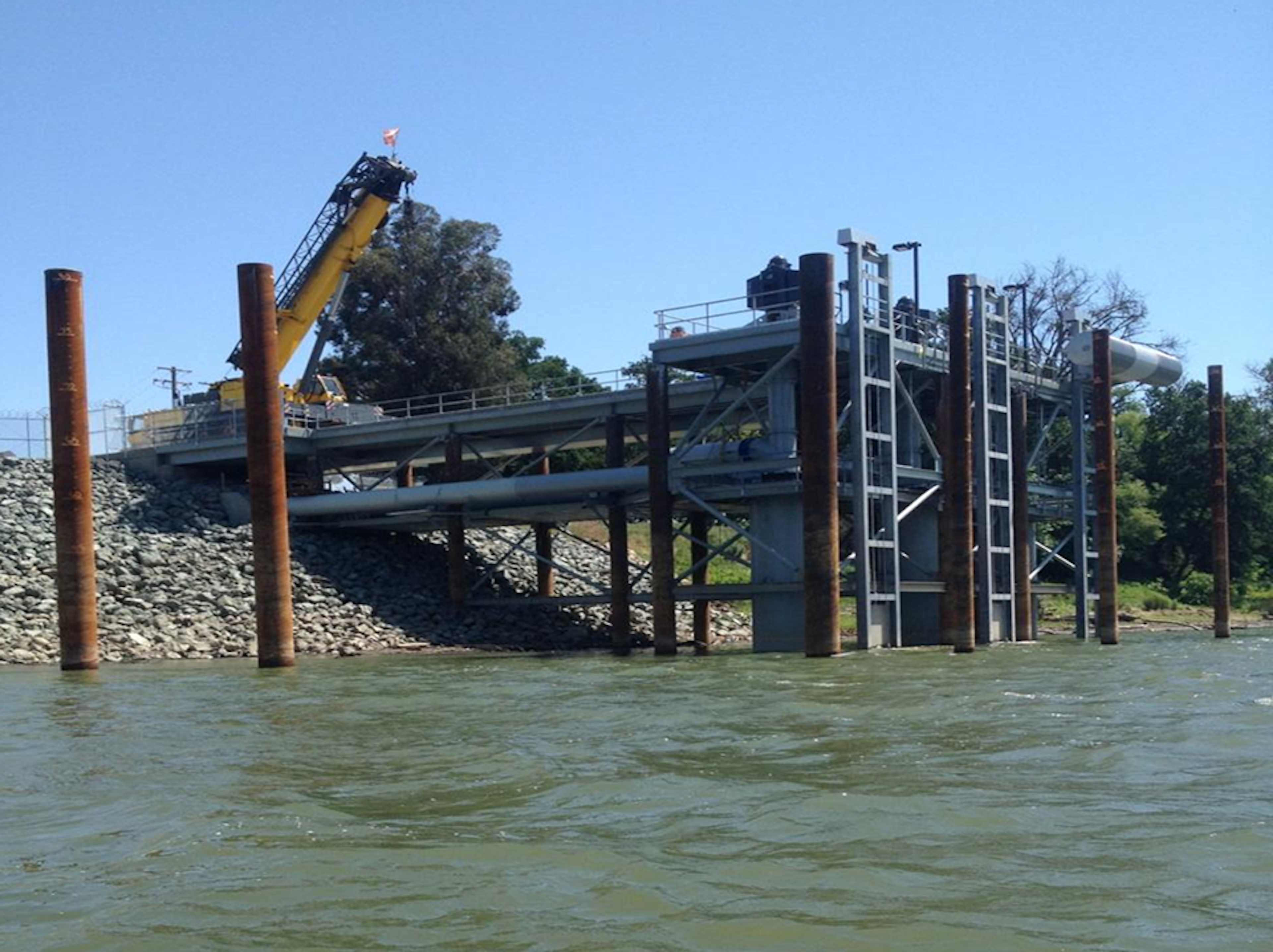 Folsom Lake is a critical part of California's water delivery system. It's used by federal water managers to balance environmental and water supply needs for the Sacramento region, Bay Delta and farms in the Central Valley. Because of change to environmental regulations, climate change impacts and a growing population, California's current water delivery system is stretched too thin.
These effects are dramatically visible in the Sacramento region, where during drought years, pressure on the American River leads to perilously low water levels in Folsom Lake. By diversifying the region's supplies with the RiverArc Project, we can support the Sacramento region's economic future and improve the state's water delivery system.
RiverArc is a new way of thinking about water delivery. It will use an existing water diversion facility on the Sacramento River near the Sacramento International Airport. The diversion was constructed to serve agricultural needs and has recently been upgraded with state-of-the-art fish screens.
RiverArc will convey Sacramento River water, which has surplus water more frequently than the American River, inland through a new pipeline that will carry the water to a new water treatment plant to be treated for residential and commercial use.
A mix of existing and new transmission pipelines will distribute the water to most of Sacramento and West Placer counties, north of the American River. Along the way, RiverArc will also integrate groundwater and American River supplies that can be shared across the region.
Related Documents
Press Releases
RiverArc Project receives $5.1 million Wildlife Conservation Board grant